FOREO LUNA Play Plus Face Cleansing Brush Review
While browsing through Sephora on a lazy day, I came across the FOREO stall, a brand I'd fleetingly seen before and proceeded to make enquiries with the sales assistant. There were many types, but as a starter, two caught my eye:
| LUNA Play | LUNA Play Plus |
| --- | --- |
| A cotton-round-sized silicone face brush using T-Sonic pulses lasting up to 100 uses. | A slightly bigger version of the Play with longer bristles and operated by AAA battery. |
Because I hadn't done any research on FOREO and their products my first instinct was to purchase the cheapest option, Play, but was put off by its limited use. At $10 more I purchased the battery replaceable Play Plus.
What is it?
It is a face cleansing brush to be used along with your normal cleanser. The Play Plus uses T-Sonic pulsation technology, producing up to 8,000 pulses per minute channeled through the silicone brush. It is said to remove 99.5% of dirt, oil, dead skin cells and makeup residue, enhancing absorption of skincare products. For men, this creates conditioned skin for a closer and smoother shave.
It's available in 7 colours, and of course mine is Violet. The non-porous silicone helps it to quickly dry and prevent the growth of bacteria and is 35 times more hygienic than nylon bristles.
First Impressions
When I first got home, to my horror, it wouldn't turn on.
I thought they had forgotten to provide a battery or that I got a dud? I proceeded to unscrew the flat panel to investigate. As I got halfway through the second screw, it buzzed to life!
There is a small metal contact under the flat panel that needs to touch the battery at a particular angle to operate. I realised it was intentionally screwed on tightly to prevent the product spontaneously switching on, and staying on, causing damage during transit.
I've had no further battery issues since aside from the screws rusting over time being left in the water.
The brush features 2 zones, finer 'touch-points' cleanse larger areas of the skin, like the cheeks, while thicker 'touch-points' provide deeper and precise cleansing for oily areas like the T-zone.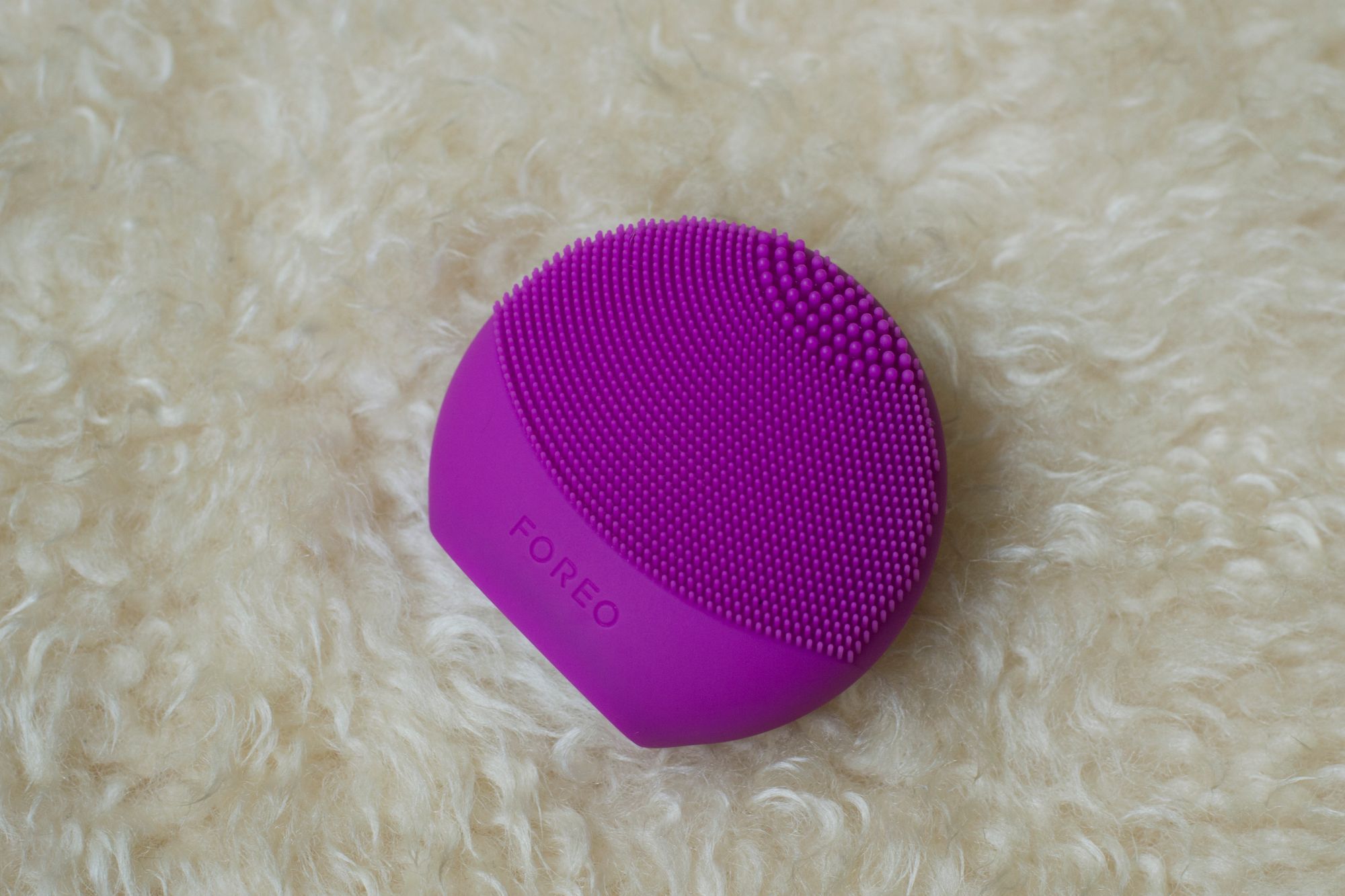 How is it used?
In more humid weather, I use it twice a day, and in drier weather, once a day. After removing any makeup:
Apply a small amount of cleanser to the bristles
Start working it into the skin in small circular motions
Wet the brush if more moisture is needed
Continue around the face, jawline and neck for 1 minute (note: the Play Plus doesn't have a timer)
Rinse well and pat dry
Proceed with skincare
Alternatively, you can apply the cleanser to your face first, and use the LUNA. Being waterproof it can also be used in the shower, whatever works for you!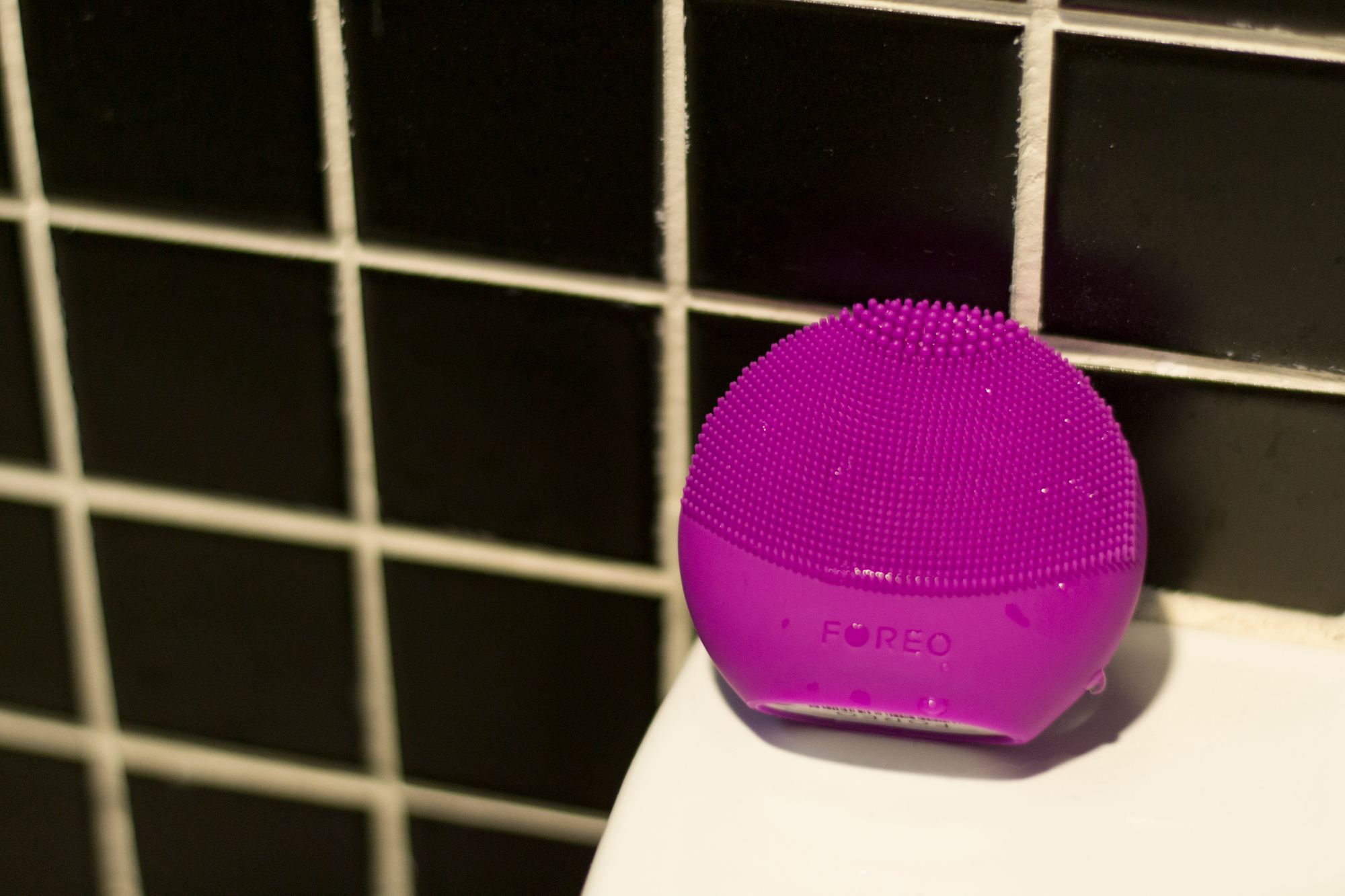 On the first few days I applied the same amount of cleanser as I would if I were using my hands and it lathered like crazy. This device made a little go a long way so you'll use less product.
Even after the very first use, I noticed a significant difference in my skin. Products were absorbing more effectively into my skin and over the subsequent months my skin appeared clearer, brighter and more luminous. I'm not sure if the thicker bristles at the top of the brush actually do anything different. They only feel slighter stiffer than the finer bristles.
Many other FOREO products, like the LUNA 2, have multi-speed functions where you're able to adjust the frequency of pulsations, however, this product is one-speed and it doesn't have a timer.
Pros & Cons
Pros
Material: made of medical grade, non-porous silicone which is bacteria resistant, softer and more durable than nylon bristles.
Hygienic: The silicone is 35 times more resistant to bacteria build up than nylon bristles causing less breakouts.
One-time purchase: doesn't ever need to be replaced, as long as looked after, will last 'forever' (as the lady at the Sephora counter said) aka 'a very long time'. Just make sure to replace the screws before they rust - see my updates below!
Travel-friendly: measuring at about 6.5cm at its widest point, this palm-sized face brush can easily pop into your toiletries bag on a trip and being battery operated there are no bulky chargers or cables to take with you.
Quick: 1 minute is all it takes!
Affordable: at approximately $80 it's an affordable skin care option for those who aren't able to spend hundreds of dollars on a device plus purchasing replacement brush heads every three months.
Cons
Batteries: It is operated by using 1 x AAA battery, which usually provides 1-2 months worth of washes, but this still contributes to some wastage whereas other FOREO face brushes have a rechargeable battery.
No scrubs: You can use almost any cleanser as long as it doesn't have beads for exfoliation as this can damage the bristles and shorten its life. This wasn't displayed in any of the packaging when I bought the product so was using it with a gentle facial scrub every other day.
Rust: Make sure to replace the screws when you notice rusting to extend the longevity of your device.
6 month update
Since buying it 6 months ago, I've used this face brush twice a day, pretty much everyday, and absolutely loved it. However, I've needed to change the battery about once a month in order to maintain the intensity of the pulses of the device.
To replace the battery, there are two screws which hold the bottom panel that have rusted quite badly. Each time I replace the battery I'll soak the screws in an attempt to remove the rust. It doesn't remove it completely but helps.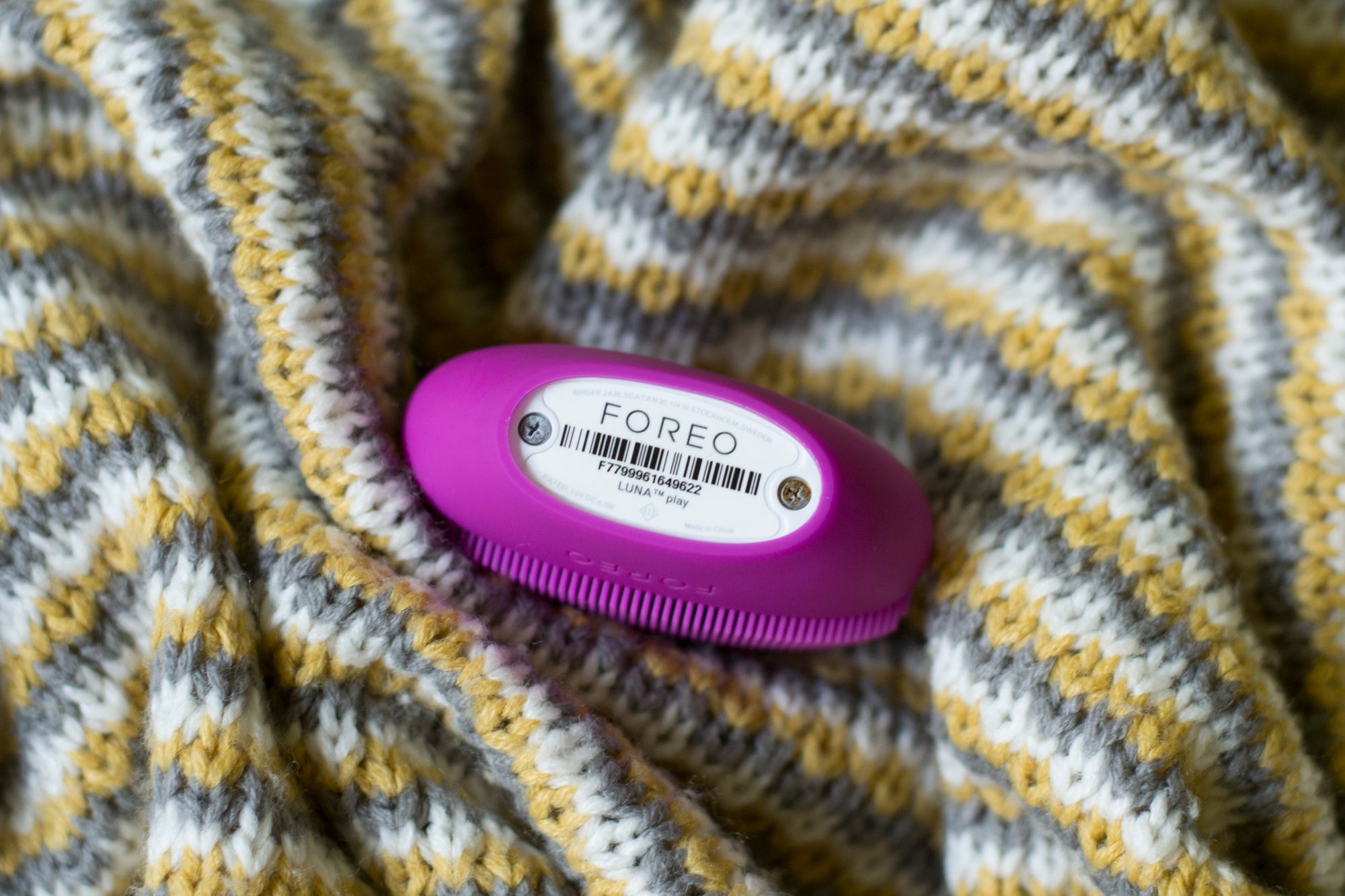 9 month update
Since doing my 6-month update I had changed the battery out twice.
The third time I went to unscrew the two small screws at the bottom, the + on top of the screw had completely rusted off which meant that I couldn't use the screwdriver to unscrew the panel. I can no longer use this cleansing brush.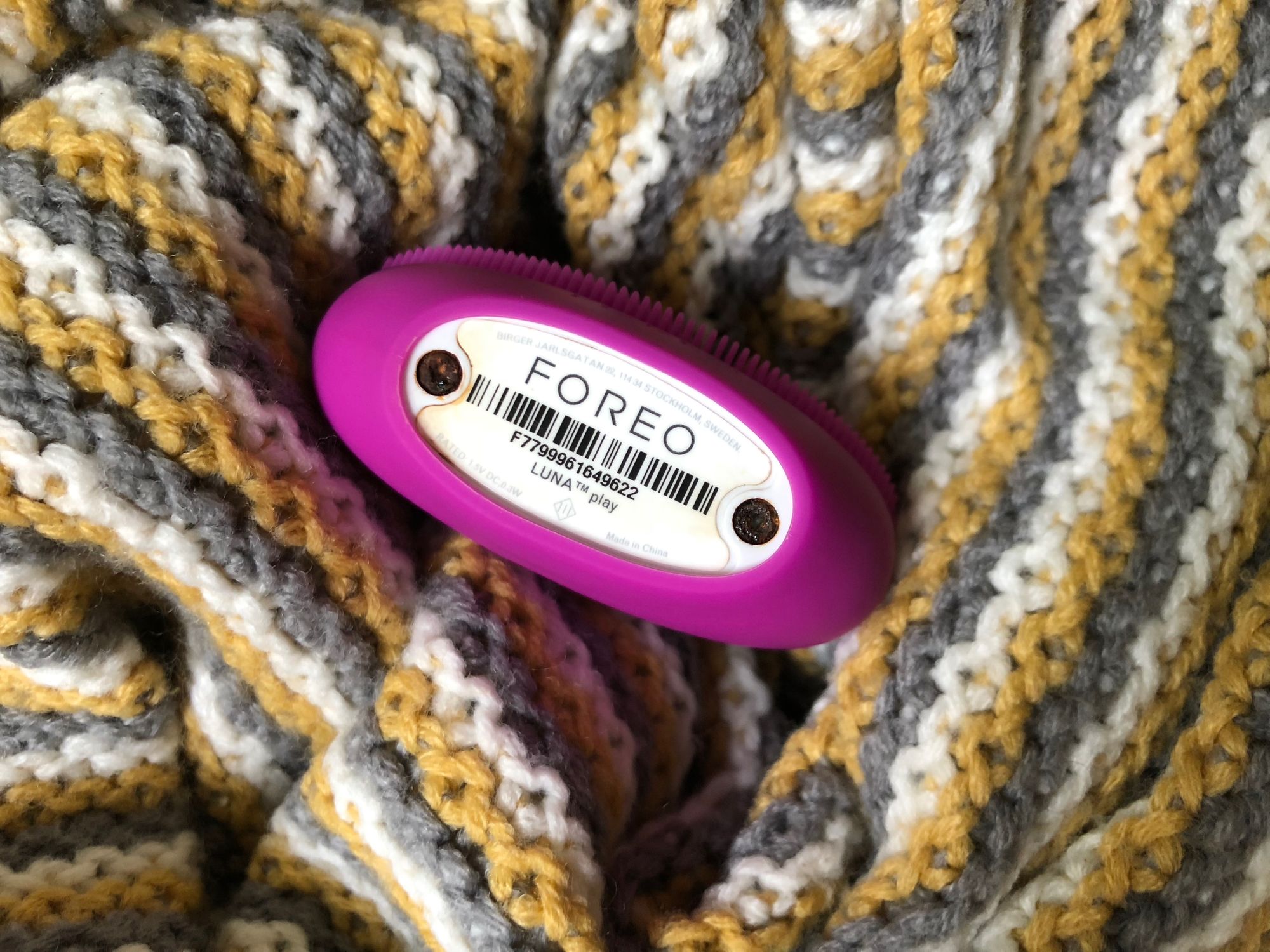 Final thoughts
I went into this without any expectations yet wanting a positive change for my skin. Not only is it compact, therefore travel friendly, strange, yet effective face brush that I've grown to love.
Despite the screws decaying, I am still very pleased with this product and have now purchased the LUNA 2, but in hindsight I would replace the screws sooner to increase its longevity.
Overall, I'm very impressed and I now look forward to my cleansing routine as quality me-time. This is the first product I've been able to use twice a day without my skin becoming red, irritated or sensitive.